Peter Thompson professional musician
---
Violin and Viola ---Performing, Conducting & Teaching
---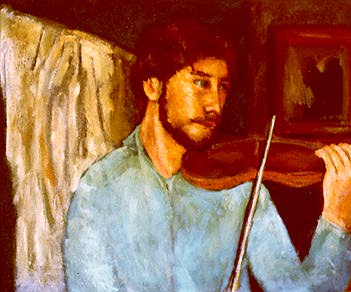 Painting of Peter Thompson as a student by his father, Henry Thompson.
1355 Saratoga Ave., #1, San Jose, CA 95129
408-931-6805
Send email to Peter @ThompsonStudios.com

---

Return to top of Musician Peter Thompson's Home Page

---

Thompson's Studios
---
© 2012, Peter H. Thompson, all rights reserved.
---
This page is maintained by John Bluck
926 Iroquois Ave., Livermore, California 94551, U.S.A.
telephone: 925-606-1957